Payment Receipt
The Payment Receipt option is available under Finance settings.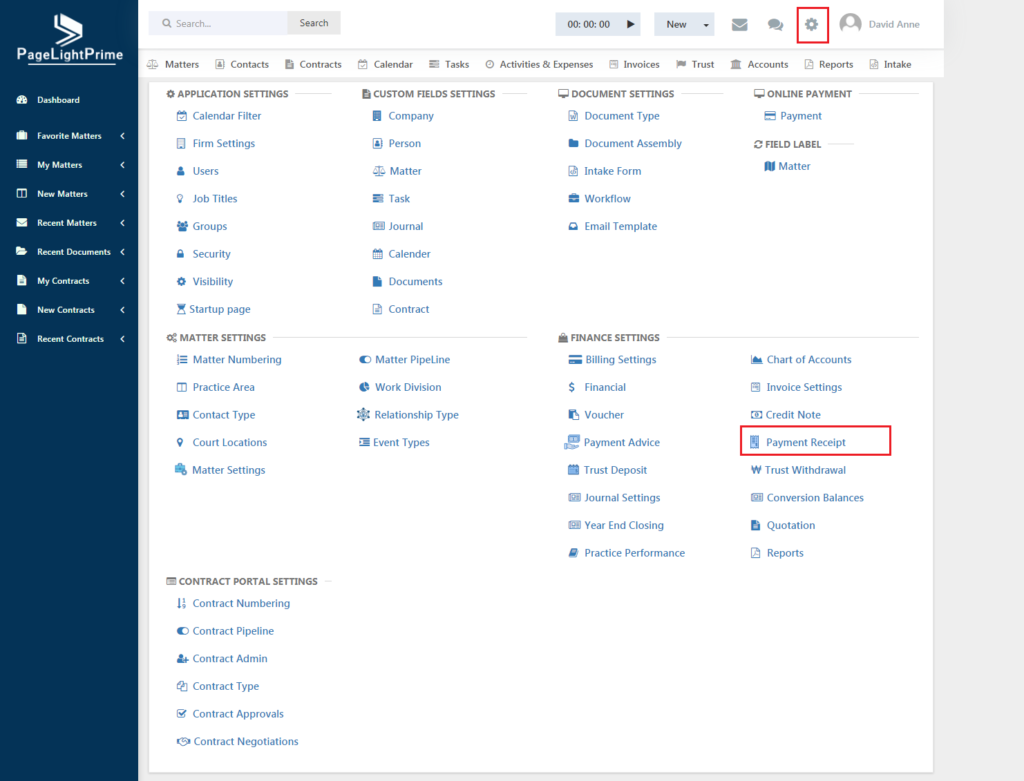 Clicking on it, opens the below page.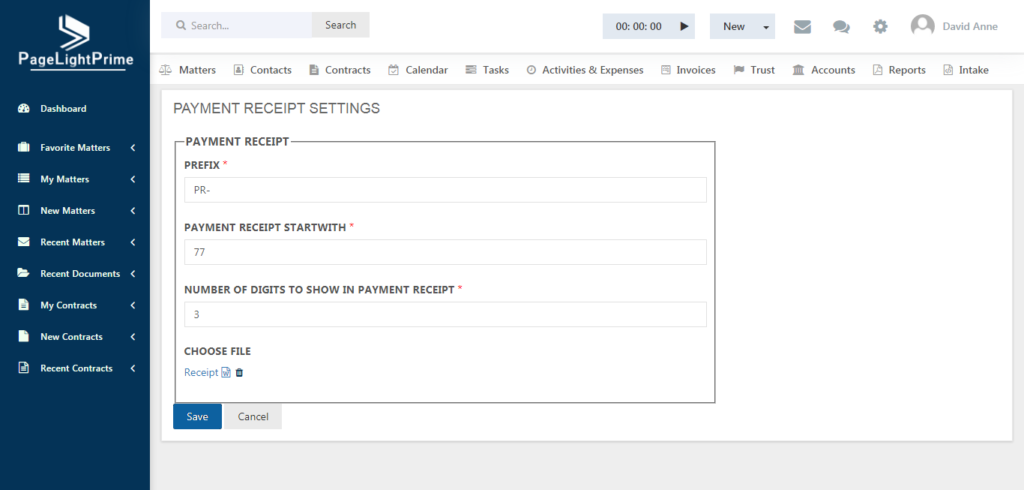 The file can be customized as per the way the payment receipt should look like.
A sample payment receipt is given below.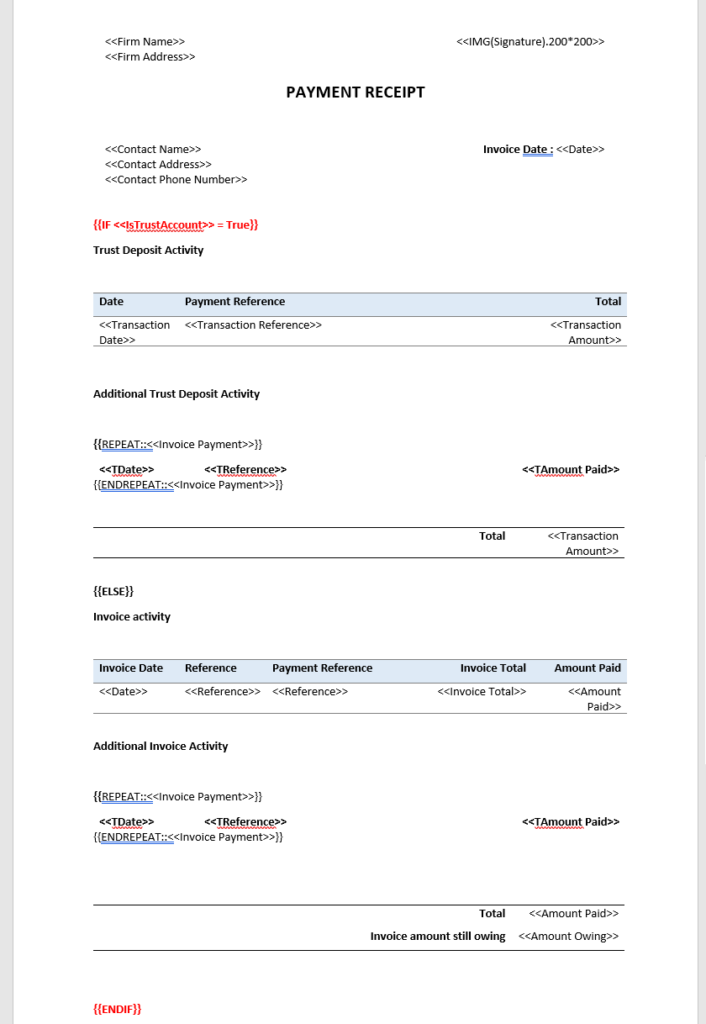 The payment receipt can be useful to track the details of invoice amount and other payment related references. It can be designed or customized as per the expectations.