Law Firm Email Drip Campaign
Target messages to clients based on past actions. Tailor law firm's response to varying levels of interests and target these potential clients accordingly with future marketing emails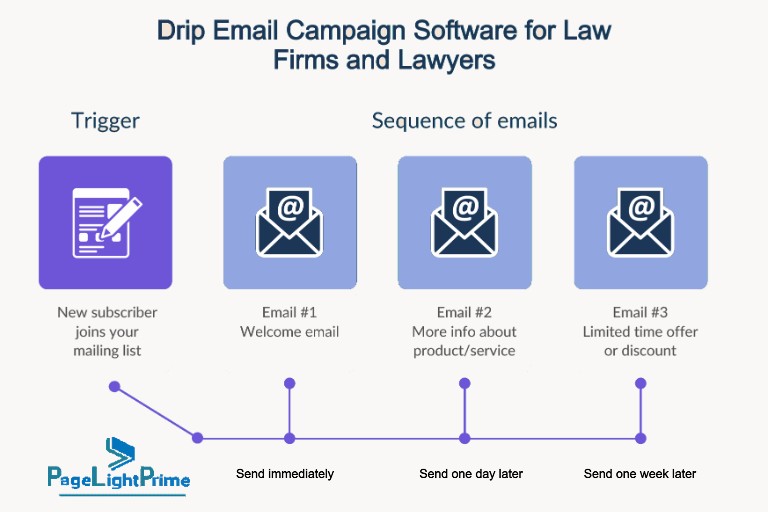 Guide prospect's experience towards nurturing and conversion to paid client. Personalized emails based on client's interest for potential upsell and cross opportunities.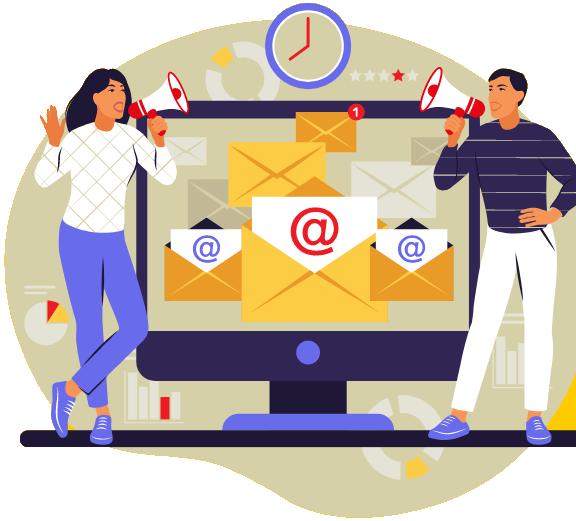 Automated emails on schedule
Reach clients in their inbox when they are ready
Send set of emails configured based on actions or date schedule. Emails are personalized with their matter details and any supporting documents. Win new and repeated business with PageLightPrime drip email marketing solution for law firms.
Customizable email templates
Template builder and automated drip emailing
Provide business development team to send emails based on opportunity stages. Build templates by simple drag and drop, without any programming experience. Set scheduled delivery of emails based on user action and templates of choice.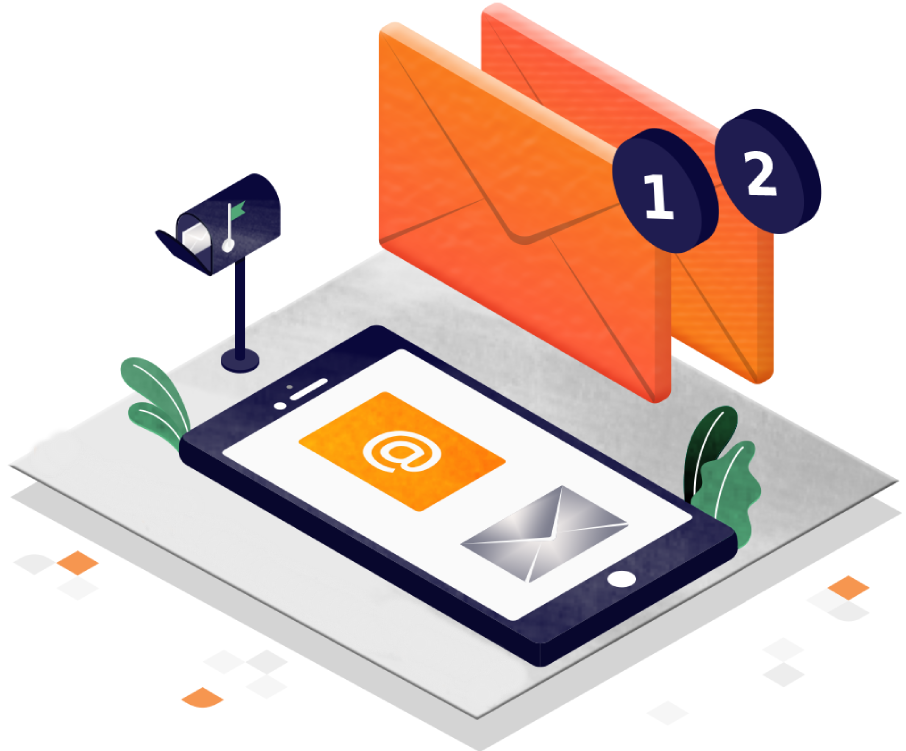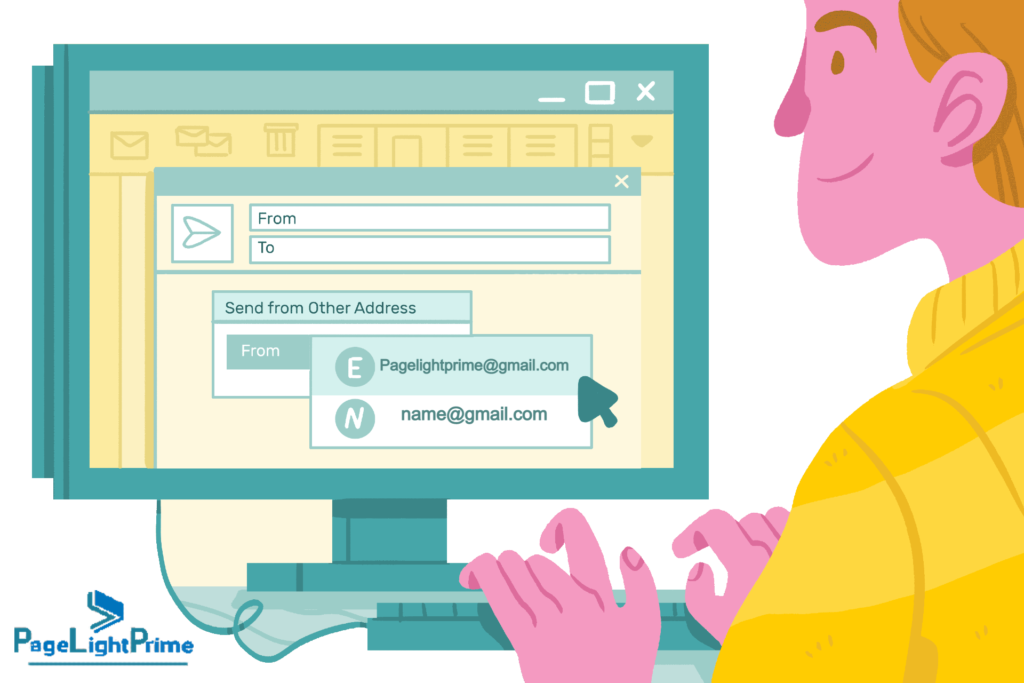 Drip campaign for lead engagement
Sales outreach to send right message at right time
Never miss the moment to engage or re-engage the prospects. PageLightPrime emails are triggered on task completion or reaching a milestone. Send reminders when the last activity exceeds the threshold or welcome email when client has signed the fee proposal.
Client first branding
Personalized Communications
Sales team can add their personal touch in sending personalized emails to the clients. Stay on the top of the client's mind. Birthday emails sent along with the task created to remind the contact owner to wish the client. Company newsletters sent to prospects in the subject or practice area they are interested.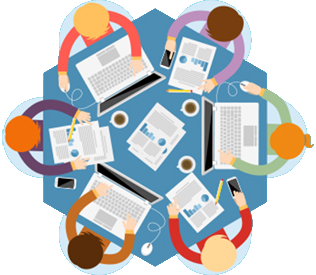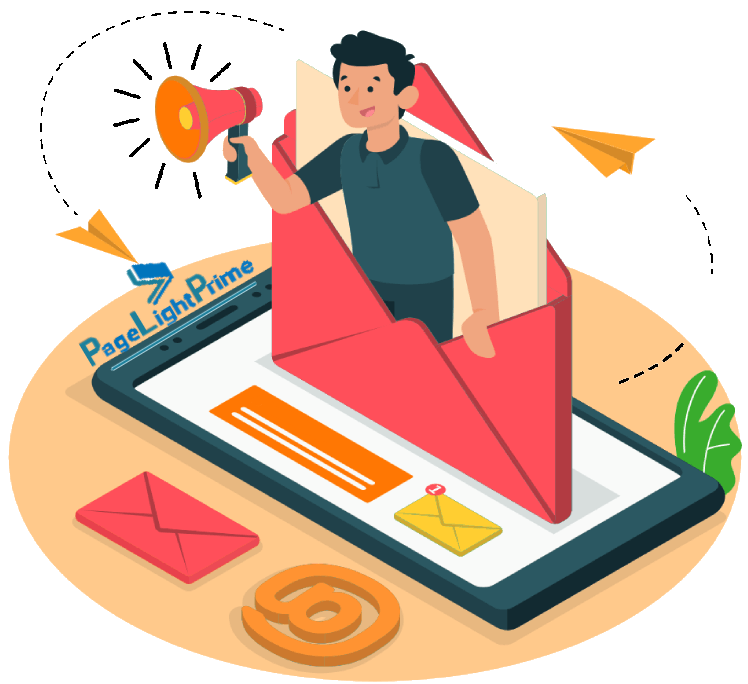 Results matter
Comprehensive reporting to measure success
Measure the success of email campaigns as leads created and opportunity converted. PageLigthPrime Law Firm CRM Software tracks email campaign influence on prospects and publishes KPI to dashboard. Understand what works and fine tune the responses to increase conversion.
Frequently Asked Questions
Grow your law firm with email automation
PageLightPrime automation tools to nurture leads and convert them into paying clients.
Keep your clients loyal by sending subject matter expert details about their cases.