Legal Document Automation Software
PageLightPrime: Where Trust Meets Technology
In today's fast-paced legal landscape, the demands on legal professionals, law firms, and businesses have never been greater. The creation, management, and delivery of legal documents often pose significant challenges, from time-consuming manual processes to the risk of errors that can have far-reaching consequences.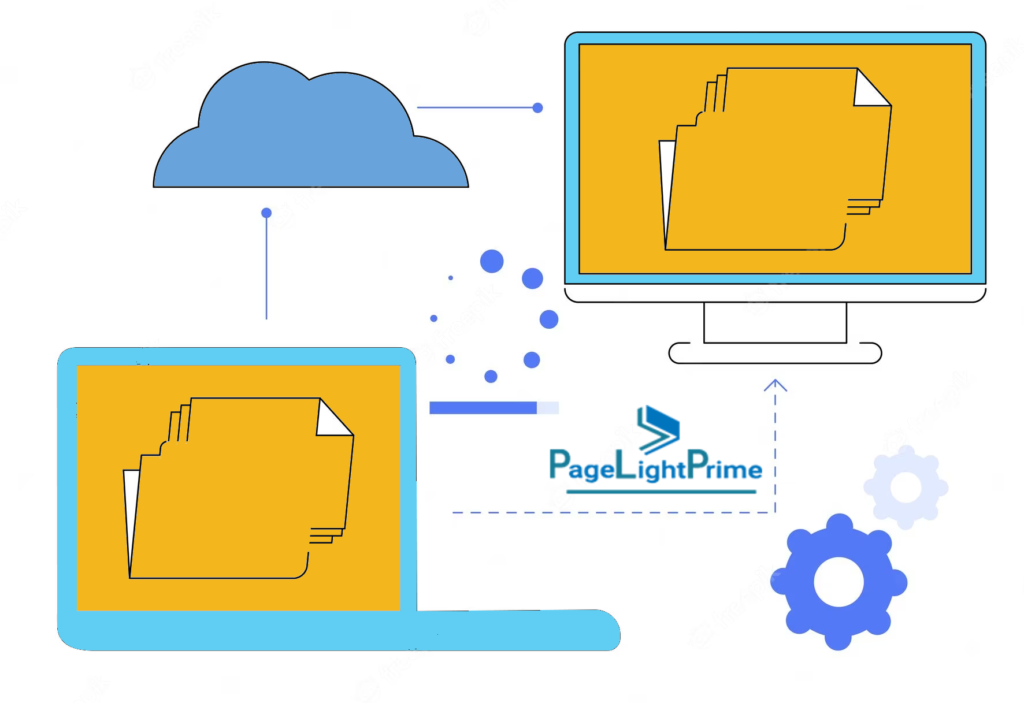 Enter PageLightPrime Legal Document Automation Software – a revolutionary solution designed to simplify and transform your document workflow. With PageLightPrime, we empower you to take control of your legal document processes, reduce errors, and save invaluable time, allowing you to focus on delivering exceptional legal services to your clients.
Key Features of PageLightPrime
PageLightPrime Legal Document Automation Software is designed to simplify your legal document creation, management, and delivery processes. Our software empowers legal professionals, law firms, and businesses to streamline their document workflow, reduce errors, and save valuable time.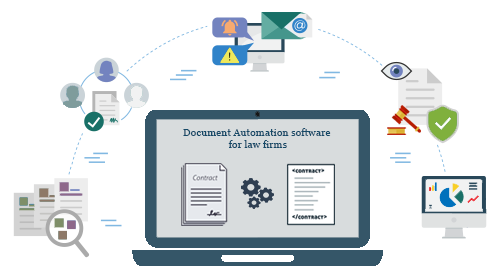 User-Friendly Interface
Our intuitive and user-friendly interface makes it easy for anyone, regardless of their technical expertise, to automate legal documents effortlessly. Say goodbye to complex software that requires extensive training.
Customizable Templates
Create, customize, and save templates for various legal documents, from contracts to agreements, wills, and more. PageLightPrime adapts to your specific needs, ensuring consistent and professional-looking documents every time.
Intelligent Document Assembly
Our software leverages advanced algorithms to intelligently assemble documents by pulling data from predefined fields, minimizing errors, and ensuring accuracy in every document.
Electronic Signature
Streamline the signing process with our electronic signature feature, allowing you to securely sign and execute documents online, saving time and reducing paperwork.
Collaboration Made Easy
Collaborate seamlessly with your team, clients, and partners. Share and edit documents in real-time, ensuring everyone is on the same page, while maintaining document security and version control.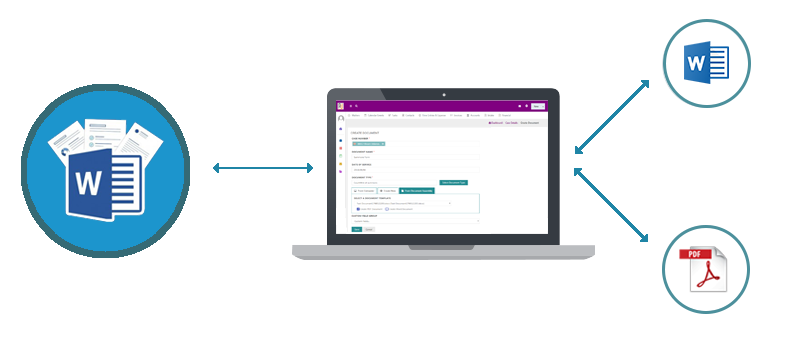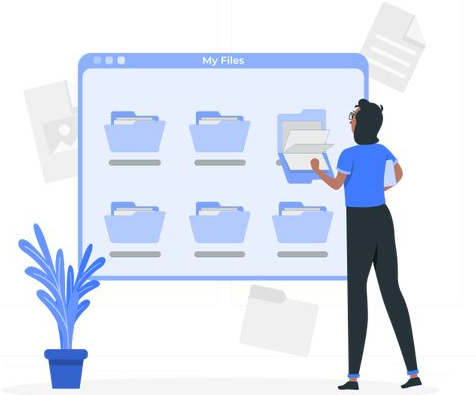 Document Management and Storage
Effortlessly organize, search, and retrieve your legal documents. With PageLightPrime, you can store, manage, and access your documents securely from anywhere, at any time.
Integration Capabilities
Integrate PageLightPrime with your existing software tools and systems for a seamless workflow. Our software plays well with popular legal software, CRM systems, and more.
How does PageLightPrime Works
PageLightPrime simplifies the process of legal document automation, making it accessible and efficient for everyone. Whether you're a solo practitioner or part of a large law firm, our software streamlines your workflow in just a few steps:

Template Creation
Start by creating your customized templates for various legal documents. You can use our user-friendly template editor to design templates that meet your specific needs. Define fields within the templates where information will be inserted, such as names, dates, and contract terms. These fields serve as placeholders for data input.
Data Input
Effortlessly input data into PageLightPrime. You can manually enter the information in the interview or import data from your existing databases and systems. This step is crucial for creating accurate and tailored legal documents. Simplify your data input process and seamlessly integrate your data into the document creation workflow.

Document Assembly
Let PageLightPrime work its magic. Our intelligent document assembly engine uses the templates you've created and the data you've input to automatically generate complete legal documents. Watch as PageLightPrime populates the document with accurate and up-to-date information, reducing the risk of errors and ensuring consistency.

Review and Editing
Thoroughly review and edit the generated document within PageLightPrime's user-friendly interface. This step allows you to fine-tune and customize the content to meet your exact requirements, ensuring the highest quality legal documents. Collaborate with colleagues and make revisions with ease. Take advantage of advanced editing features for precision.

Storage and Management
Efficiently store and manage your legal documents securely within PageLightPrime. Our platform offers organized document storage, making it easy to find, retrieve, and manage documents whenever you need them. Access your document repository with ease and enjoy comprehensive document management features for better organization and control.

Sharing and Collaboration
Share documents seamlessly with colleagues, clients, or partners. PageLightPrime offers robust collaboration tools, including real-time collaboration, comments, version tracking, and user-friendly sharing features, facilitating effective teamwork and communication throughout the entire document creation, review, editing, and approval process.
PageLightPrime simplifies the legal document automation process, allowing you to save time, reduce errors, and focus on what truly matters – delivering exceptional legal services to your clients.
Document Automation vs. Document Assembly
Legal professionals often encounter the terms "Document Automation" and "Document Assembly," but what do they really mean, and how do they differ? PageLightPrime offers a comprehensive solution that combines the best of both worlds. Let's explore the distinctions:

Document Automation
Document Automation typically refers to the process of automating the entire lifecycle of a document, from creation to storage and management. Here's what it involves.

Document Assembly
Document Assembly, on the other hand, focuses primarily on the process of generating documents from predefined templates and data input. Here's a breakdown.
Template-Based Document Generation
Template Usage: Document Assembly software uses predefined templates to assemble documents quickly.
PageLightPrime: The Perfect Blend.
PageLightPrime brings together the strengths of Document Automation and Document Assembly into a single, user-friendly platform.
Seamlessly Integrated with Your Practice Management Software
At PageLightPrime, we understand the importance of a smooth and efficient workflow in your legal practice. That's why we've designed our Legal Document Automation Software to seamlessly integrate with your Matter Management and Practice Management Software. With PageLightPrime, you can enhance your clients' experience and streamline your document generation process like never before.
Accessible from Matter Management
Simplify Your Workflow
Centralized Access: PageLightPrime can be accessed directly from your Matter Management Software, creating a seamless workflow for your legal team.
Effortless Integration: Our software integrates seamlessly with popular Matter Management systems, ensuring you can access it right when you need it.
Configure Contracts for Your Clients
Client-Centric: Law firms can configure contracts, agreements, and legal documents specifically tailored to their clients' needs.
Customization: Use our intuitive interface to create templates and document configurations that align with your clients' unique requirements.
Empower Your Clients with a Client Portal
User-Friendly Client Portal
Client Access: PageLightPrime extends access to your clients through a secure and user-friendly Client Portal.
Client-Initiated Document Generation: Clients can use the software to generate contracts and documents configured by your law firm, providing them with a sense of control and convenience.
Self-Service Contract Generation
Client-Empowered: Your clients can initiate document creation from the Client Portal, inputting necessary information into predefined templates created by your law firm.
Efficient Collaboration: The Client Portal promotes collaboration, allowing clients and your legal team to work together seamlessly.
Enhancing Client Relationships
By integrating PageLightPrime into your Matter Management and offering a Client Portal, you're not only streamlining your internal processes but also strengthening your client relationships. Empowering clients to generate contracts and legal documents configured by your law firm fosters trust and confidence in your services.
Why Choose PageLightPrime

Efficiency
PageLightPrime dramatically reduces the time spent on manual document creation, allowing you and your team to allocate more energy and resources toward high-value legal tasks. Say goodbye to repetitive, time-consuming tasks, and embrace a streamlined, efficient workflow.

Accuracy
With our precision, your documents will consistently be flawless and error-free. This unwavering commitment allows you to confidently allocate your valuable time and resources to providing outstanding, fully compliant legal services, reinforcing your distinguished position as a leader in the industry.

Customization
Tailor legal documents to your unique needs with ease. PageLightPrime's user-friendly interface allows you to create and customize templates that align with your specific requirements. No more one-size-fits-all approaches – every document reflects your distinct needs.

Security
We leverage Microsoft 365's advanced encryption and access controls, providing robust protection for your sensitive data and documents. This assurance grants you peace of mind, knowing that your legal documents are safeguarded from potential threats or breaches.

Cost Effectiveness
PageLightPrime offers a range of competitive pricing plans carefully designed to align with your budgetary needs. You can enjoy the benefits of cutting-edge legal document automation without breaking the bank, making it a cost-effective solution for law firms, inhouse department and organizations.

Support
Dedicated support team is available at every stage to provide with comprehensive assistance. Experience top-notch customer service and receive tailored training to maximize your utilization. We're here to ensure that you make the most of our platform and achieve the best results.
Unlock the full potential of seamless document generation and client empowerment with PageLightPrime. Whether you're a solo practitioner, part of a law firm, or a business seeking efficiency and accuracy, PageLightPrime is your partner in achieving legal document excellence.
Use Cases for Document Automation
Real Estate Law
Streamline the creation of Real estate purchase agreements, lease agreements, and property transfer documents. Customize templates for different property types and transaction scenarios, such as residential, commercial, or industrial properties. Expedite document assembly and ensure accuracy in property-related legal documents.
Family Law
Simplify the process of generating divorce agreements, child custody agreements, and prenuptial agreements. Create templates that capture the specific requirements and legal provisions relevant to each case, ensuring consistency and compliance with Family law regulations.
Corporate Legal Departments
Enhance contract management within Corporate legal departments. Create and manage templates for various contracts, including vendor agreements, employment contracts, and nondisclosure agreements. Automate the contract generation process, reducing turnaround time and minimizing errors.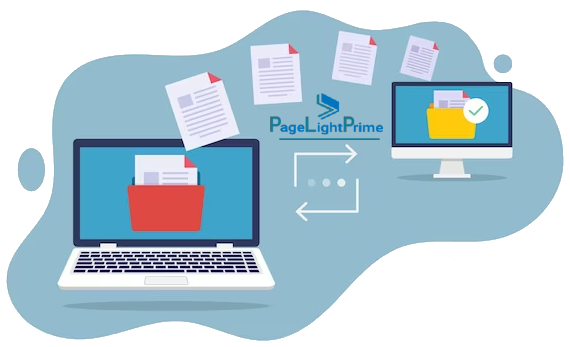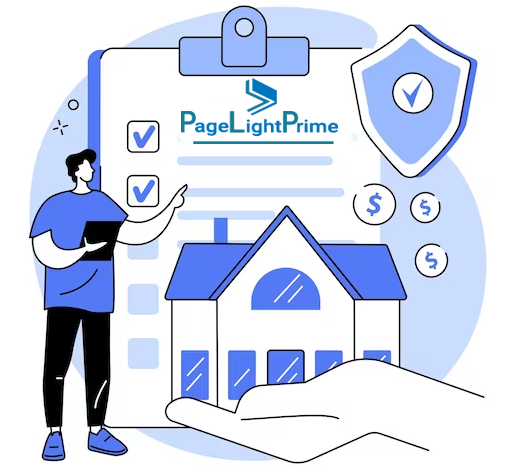 Estate Planning
Facilitate Estate planning by automating the creation of wills, trusts, and power of attorney documents. Tailor templates to accommodate different estate sizes and complexities. Ensure that client-specific details are accurately incorporated into these critical legal documents.
Personal Injury Law
Expedite Personal injury claim processing by automating the generation of demand letters, settlement agreements, and legal correspondence. Customize templates to reflect the specific circumstances of each case, including details about injuries, medical bills, and insurance claims.
Intellectual Property Law
Streamline the patent application process by automating the creation of patent drafts and intellectual property agreements. Customize templates for different types of patents and IP assets. Ensure that all legal requirements and technical specifications are met.
Compliance and Regulatory Affairs
Ensure compliance with industry regulations and standards by automating the creation of compliance reports, regulatory filings, and compliance agreements. Customize templates to address specific regulatory requirements and updates.
Criminal Defense
Assist Criminal Defense attorneys in preparing legal documents such as motions, plea agreements, and court filings. Customize templates to match the charges and legal strategies for each case, reducing the time spent on repetitive paperwork.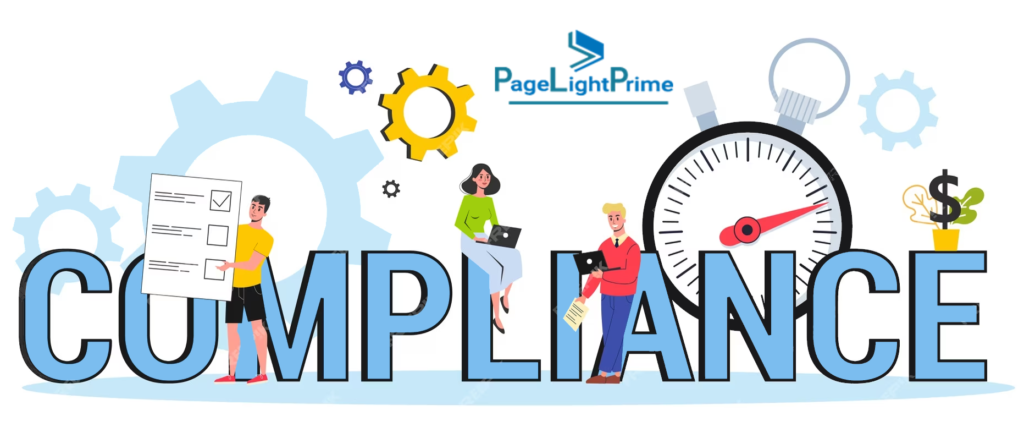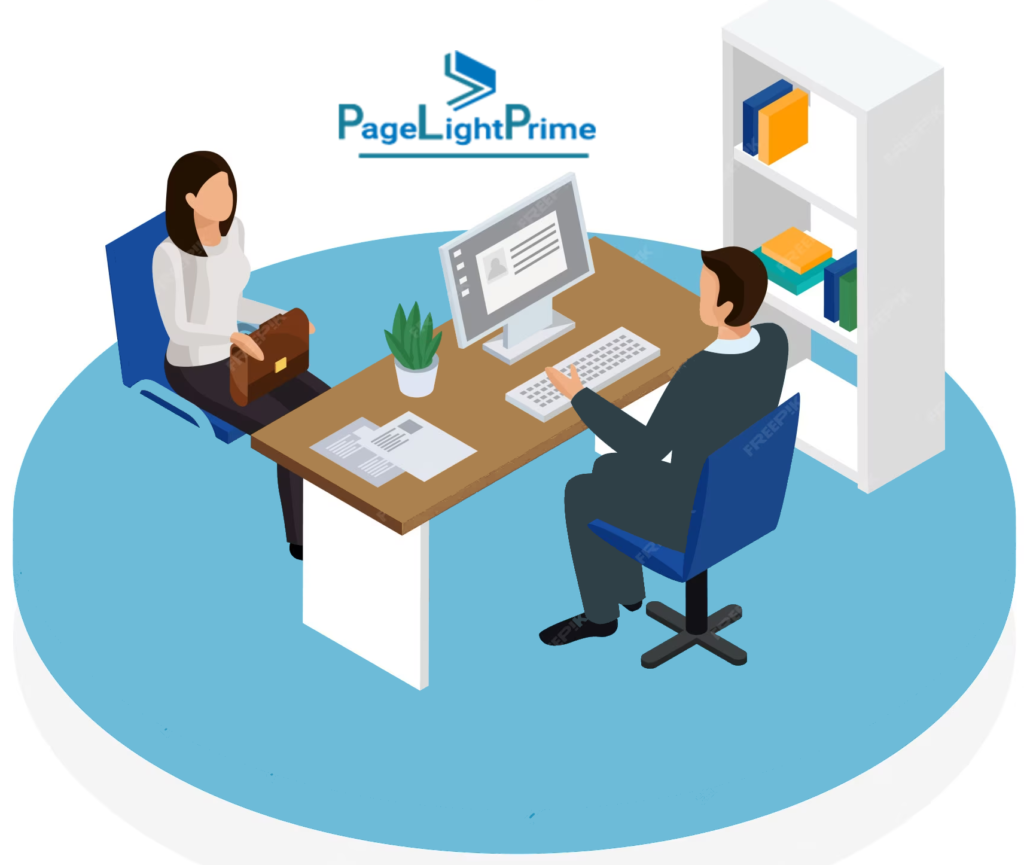 Environmental Law
Simplify the creation of environmental impact assessments, compliance documents, and environmental permits. Customize templates to address different environmental regulations and specific project details.
Employment Law
Assist employers in managing employment-related legal matters by automating the creation of employee handbooks, employment contracts, and HR policies. Customize templates to reflect specific industry requirements and legal standards.
These use cases demonstrate how PageLightPrime can be tailored to meet the unique needs of various legal departments and practice areas, enhancing efficiency, accuracy, and compliance across the spectrum of legal services.
Get Started Today
Unlock the full potential of seamless document generation and client empowerment with PageLightPrime. Whether you're a law firm looking to enhance your services or a client eager for a user-friendly experience, PageLightPrime has you covered.
Frequently Asked Questions
Legal Document Automation is integrated with Case Management Solution and generated contents are saved in Legal DMS