Legal Billing Software for Lawyers
Simple invoicing, Better billing and Faster payments
The ultimate legal billing software meticulously designed to empower law firms with unparalleled efficiency, accuracy, and simplicity in financial management. Say goodbye to the limitations of generic billing tools and welcome a cutting-edge platform tailored exclusively to the dynamic needs of law firms, ensuring seamless integration and elevated financial control.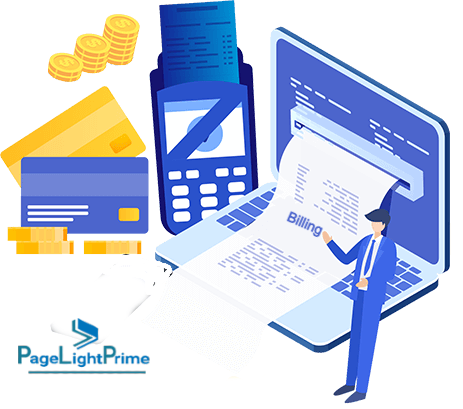 Why Choose PageLightPrime for Legal Billing
We recognize the art and precision behind legal billing, setting PageLightPrime apart from the rest. While generic billing software might force you to adapt, PageLightPrime adapts to you. Say goodbye to compromises or workarounds. Our software harmonizes effortlessly with the intricacies of legal billing, ensuring every financial aspect of your practice is optimized.
Redefining Legal Billing Solutions
Designed for Legal Professionals
PageLightPrime understands that legal billing is an intricate process. Our software is meticulously designed to cater exclusively to law firms, ensuring seamless integration with your financial workflows in legal accounting software.
Stepping Beyond Generic Solutions
Tired of bending your legal practice to fit generic billing systems? PageLightPrime eliminates the need for compromises. Our software is meticulously crafted for legal billing, ensuring smooth management of every financial aspect of your law firm.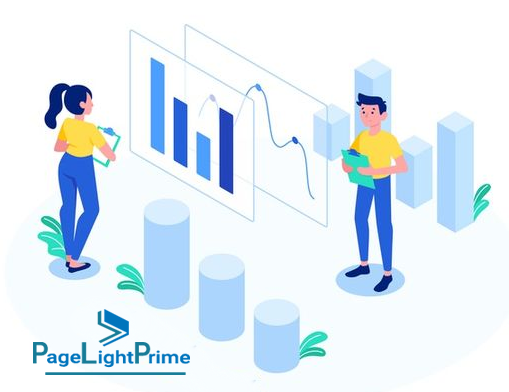 Effortless Financial Control
From time tracking to invoicing, trust accounting, and expense management, PageLightPrime simplifies every financial aspect. Focus on serving your clients, while our software takes care of the financial intricacies.
Seamless Integration
PageLightPrime seamlessly integrates with your existing systems, ensuring a smooth transition. No need to start from scratch – we enhance your billing practices by working in harmony with your current setup.
Robust Security
We prioritize client confidentiality. PageLightPrime employs advanced security measures to comply with industry regulations and protect your financial data.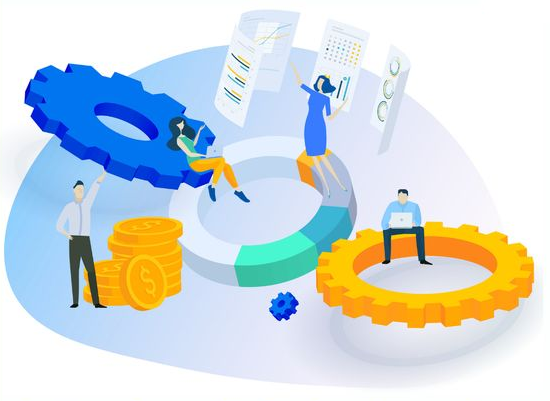 Key Features to Elevate Your Legal Billing

Multicurrency Management
PageLightPrime offers comprehensive multicurrency support, enabling accurate tracking of financial activities across different currencies.

Precise Time Tracking and Billing
Seamlessly integrate time tracking with billing, reducing errors and ensuring accurate billing for every hour worked.

Client-Centric Invoicing
Generate professional invoices that reflect transparent billing, fostering client trust and nurturing lasting relationships.

Expense Tracking
Keep a vigilant eye on expenses with user-friendly tracking features, maintaining profitability and financial control.

Insightful Financial Reports
Access informative financial reports instantly to make well-informed business decisions and strategic planning.

Efficient Integration
PageLightPrime integrates seamlessly with your existing systems, minimizing disruption and maximizing efficiency.
Crafting Customized and Branded Invoices with PageLightPrime
In the realm of legal billing, presenting invoices that resonate with your clients is paramount. PageLightPrime understands the diverse preferences of your clients when it comes to invoice formats, currency, and content. Our software empowers you to create customized and branded invoices that cater to varying client needs, ensuring a seamless invoicing experience that reflects your law firm's professionalism and attention to detail.

Tailored to Client Preferences
Every client is unique, and their preferences for invoice presentation vary. PageLightPrime enables you to customize invoices to cater to these distinct preferences, whether it's detailed line items, consolidated charges by activity code, or expenses categorized by code. Create invoices that resonate with each client, fostering transparency and strengthening client relationships.

Dynamic Currency Support
In today's interconnected world, international clients and cross-border transactions are commonplace. PageLightPrime's multicurrency capabilities allow you to invoice your clients in their preferred currency, ensuring clarity and convenience in financial transactions. You can seamlessly generate invoices in any currency, providing a seamless experience for both your firm and your clients.

Crafting Your Brand Identity
Branding plays a pivotal role in how your law firm is perceived. With PageLightPrime, you have the flexibility to create branded invoices that align with your firm's visual identity. Incorporate your firm's logo, color palette, and fonts into your invoices, presenting a consistent and professional image that reinforces your brand identity, customized to Practice Area, Client, and Matter.

Effortless Invoice Creation
PageLightPrime's user-friendly interface ensures that creating customized and branded invoices is a straightforward process. From selecting the desired billing format to incorporating specific line items, expenses, and activity codes, you have full control over the content and presentation of your invoices. Recurring invoices can be created and emailed to clients automatically.
A Step Towards Enhanced Client Relationships
The ability to offer invoices tailored to your clients' preferences enhances their experience and showcases your commitment to their needs. PageLightPrime's customization features facilitate clear communication and transparency in billing, thereby fostering trust and long-term client relationships.
Ready to Enhance Your Invoicing Experience
If you're ready to create customized, branded, and client-centered invoices, PageLightPrime is the solution you need. Elevate your law firm's invoicing practices by embracing a platform that prioritizes your clients' preferences while showcasing your brand's identity.
Unveil the PageLightPrime Advantage
Ready to elevate your law firm's billing practices? Embrace PageLightPrime and experience the transformation firsthand. It's time to step away from generic solutions and into a world of tailored excellence.
Reach Out and Elevate Your Billing
Curious to learn more about PageLightPrime? Get in touch with our team to schedule a demo or have your questions answered. Your journey to seamless law firm billing starts here.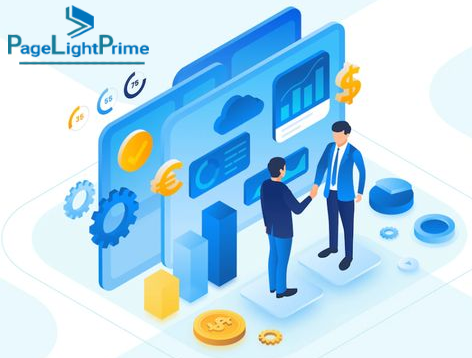 Frequently Asked Questions
Create Professional Invoices now, customized