Contacts
PageLightPrime is a Client Matter Portal to manage Case details for Clients. Creating Clients is the first step. Clients can be either Company or Contact working in the Company.
You can find the Contacts tab in the top the Navigation menu.
Clicking on that opens a page like the below.
The list of existing Contacts and Company will be listed here.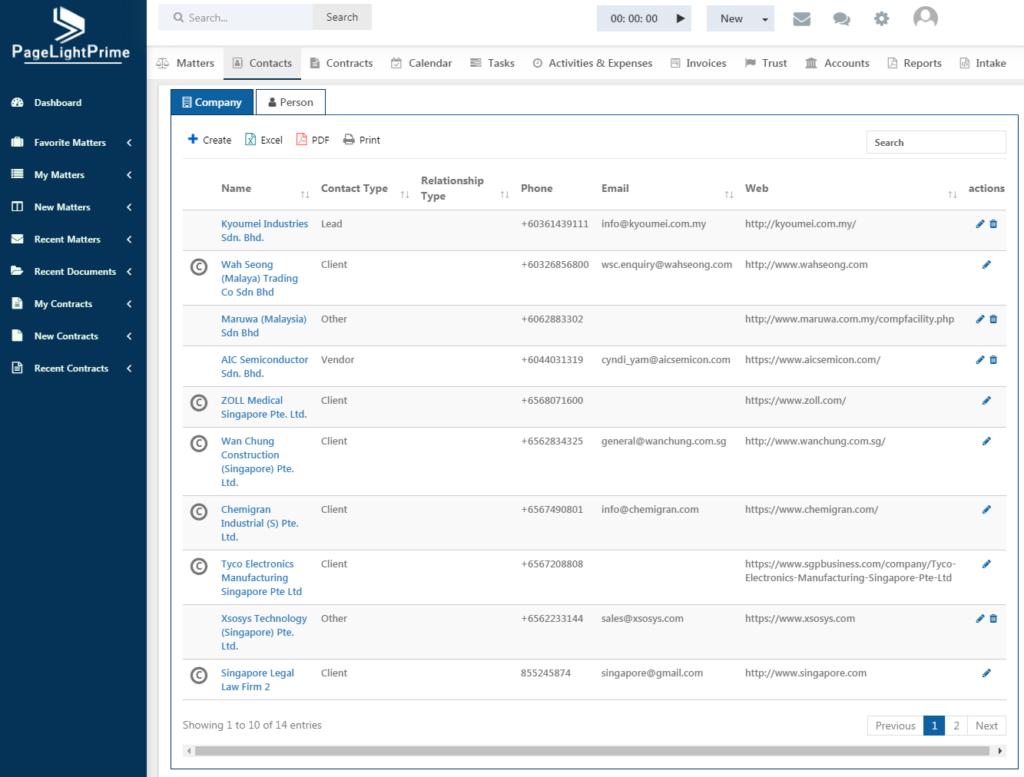 To create a new Contact / Company click on the Add button.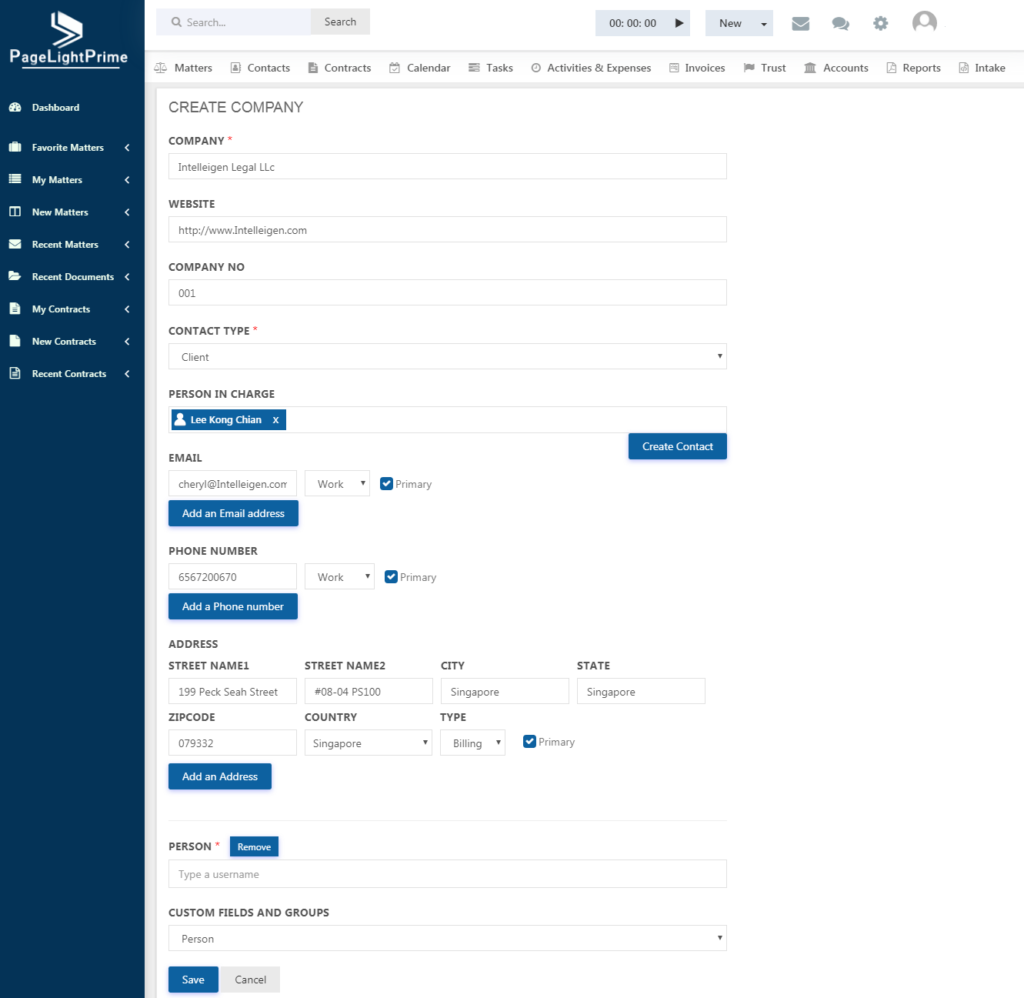 Fill in the details as needed such as the Company's name, website, email, phone number and address. We do have custom fields available for Contact under the Custom field settings.
Select a particular Contact Type from the drop down.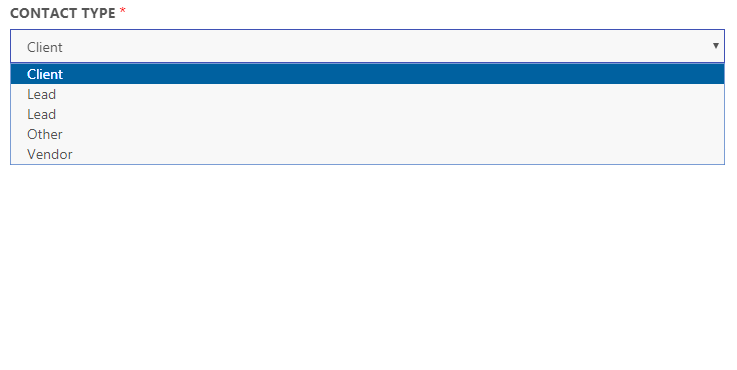 Note that the Contact Type created under PageLightPrime settings are displayed here.

Clients associated with a matter are represented by an encircled C icon and displayed in the Contacts page.
Those contacts which are created through intake forms and saved are assigned the 'Lead' contact type automatically.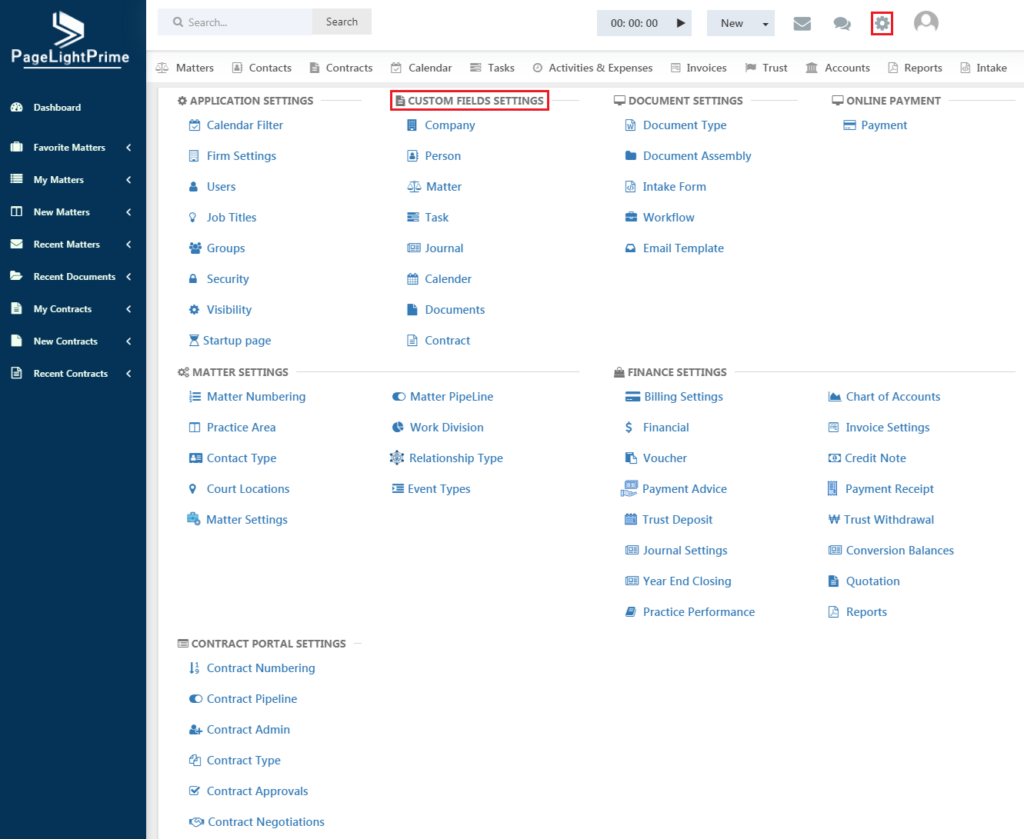 To create custom fields for Contact, click on Contact. The below page appears.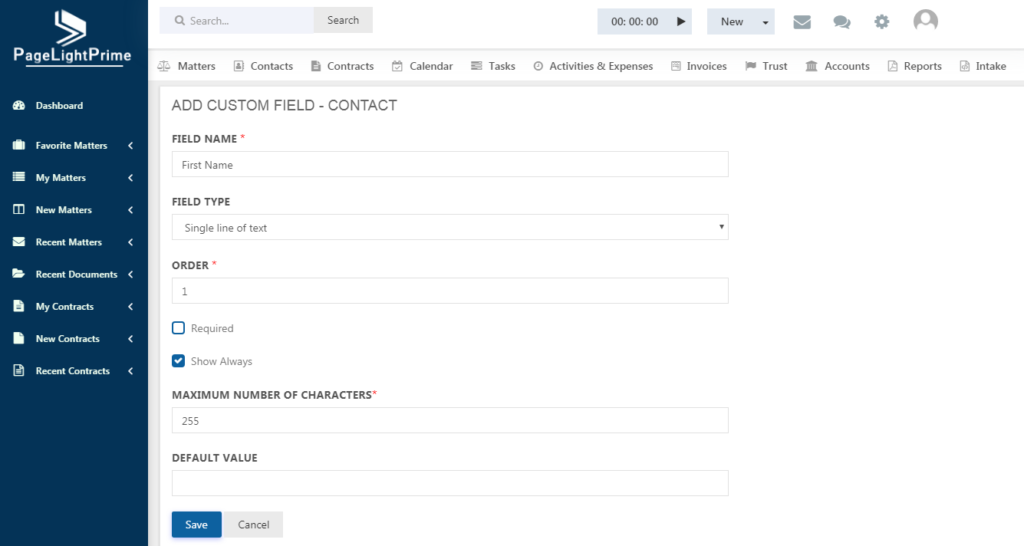 Give a suitable name to the custom field and select the type and order and other details prompted. PageLightPrime also gives the flexibility of displaying a particular field only when needed or to always have it visible always.
Click "Save" once done.
When creating custom fields, you can have any number of individual custom fields grouped together for your convenience. There is a way to group custom fields together so you can just click on one button and have all the individual fields populate for any custom field group. To do this, click on the 'Add' button under the Custom Field Group tab. The below page appears.

Click 'Add' to create a new Custom Field Group.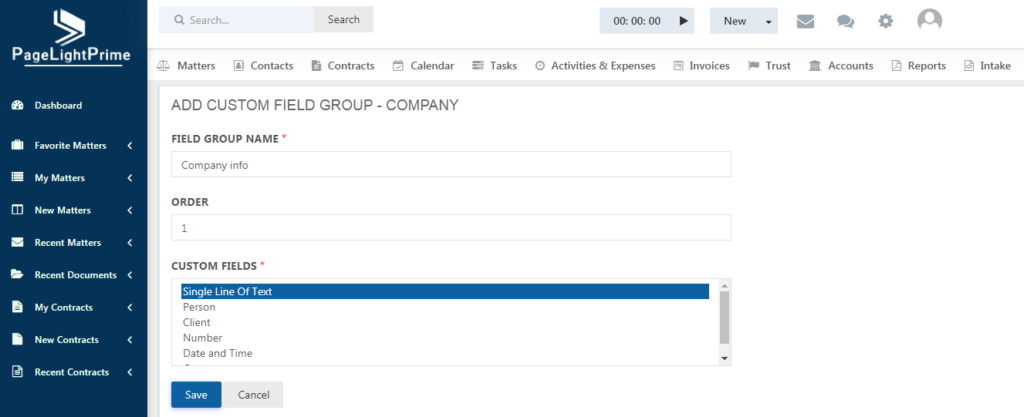 Give the suitable Field group name and order and select the custom fields to be grouped and click Save.
In the 'Add' Contacts page you will find that the custom fields and groups created already are being listed.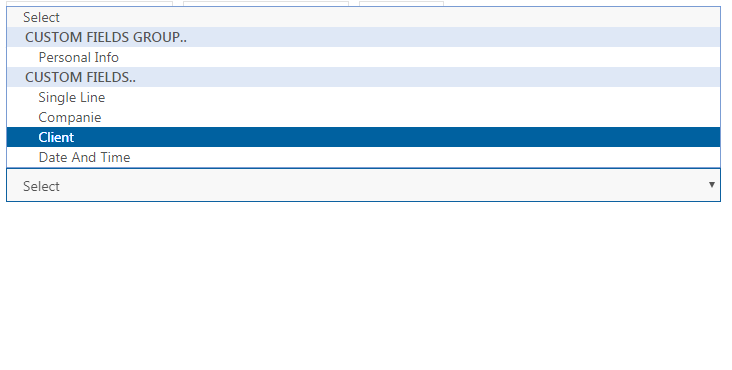 Select any custom field as per your requirement and fill the details.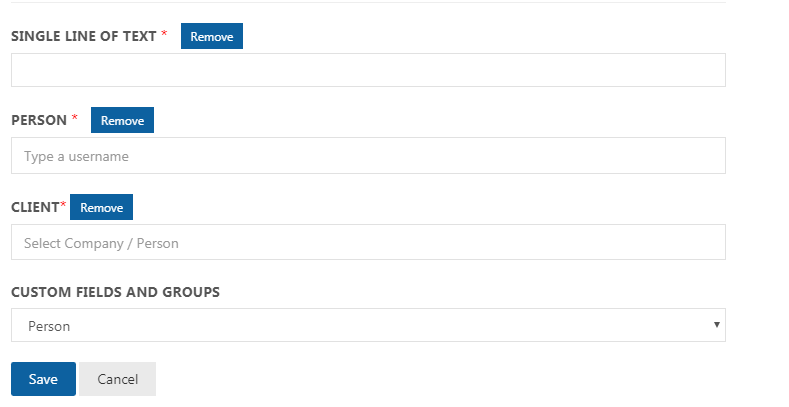 Once saved your contact information will be added and you can see it in the Contacts main page. To edit the information, click the pencil icon, and to delete the contact you can click the trash icon. This page will act as a summary for all contacts.