Contract Negotiation
The Contract Negotiation is present in the Application Settings.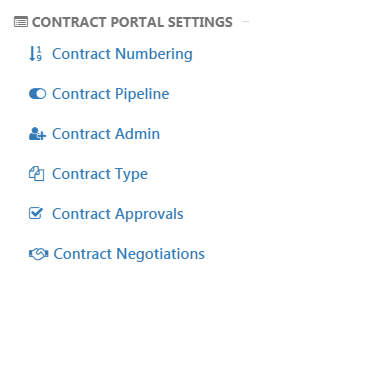 Clicking on Contract Negotiations opens the below page.

To add a new Negotiation, click on the 'Add' button. The below page appears.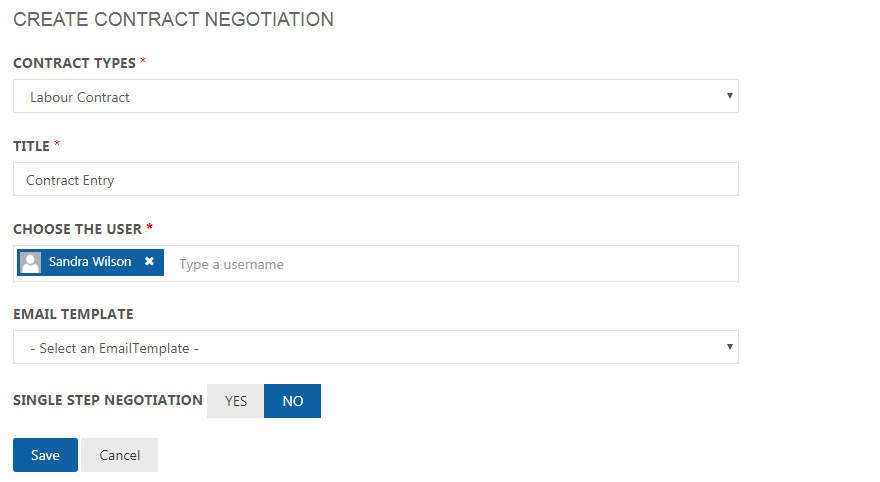 The available Contract Types are listed in the Contract Type drop down.
Give a title for the negotiation and choose the user who will serve as the negotiator of the contract and click 'Save'.
After the draft phase, the contract moves on to the negotiators for negotiation before moving on to the Approval stage.