Document Management Software for Law Firms
Access your document securely from any location and collaborate internally and externally securely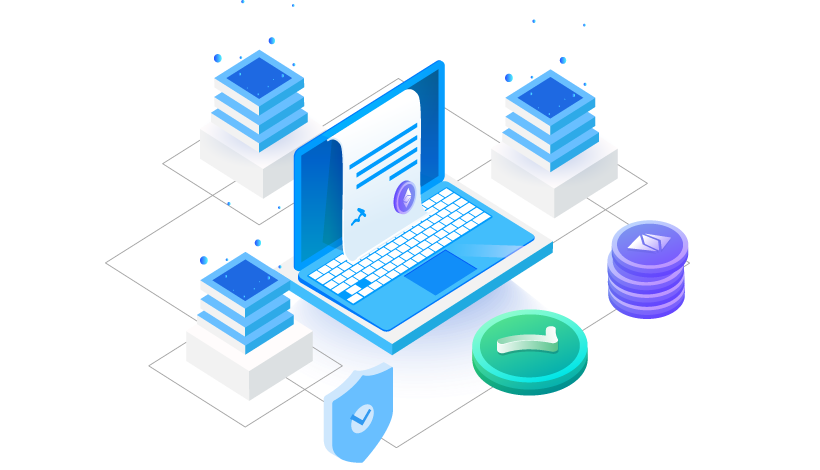 Written by Knowledge Team, posted on March 31, 2022
Legal technology solutions allows law firms to organize their contents in cloud. Unlimited storage, find files faster and digital signature all in one system
Legal Document Management Software for Digital Law Firms
A modern law firm requires system to create, store and retrieve contents (documents) securely. Security framework must allow users only to access the documents for the matters and contracts they are given permission. Digital transformation journey dictates Legal DMS to be cloud based solution.

Definition of Document Management Software
Cloud solution must organize the case or contract files in either client or practice area hierarchy, integrated with practice management system. Documents must be easily searched and retrieved based on various metadata defined by authors during the creation process.
Document Management Software – Features and Functionalities
DMS in legal world must organize the documents in client matter parlance, allowing the lawyers to easily retrieve the contents from anywhere, anytime and any device. Management and organization of information in DMS includes security management, to invite users, both internal and external, for collaboration.

The following features must be included in any document management solution
Case files, documents, forms, and emails must be stored with contents backed up regularly. Storage must be accessed from web, desktop, and mobile devices.
Document properties and metadata
Authors can tag the documents with metadata or properties, like document type, and system must automatically capture client, matter, and practice area.
Knowledge users must easily identify case files by full text search, document types or other metadata configured by the law office.
System must create major and minor versions automatically when contents are edited.
Documents must be tagged with unique id which cannot be modified when file location or name is changed.
Document Check-in and Check out
Editors can check out the documents to make edits, and during that time others can only view the checked-out document. When changes are done it can be checked in for the changes to be seen by the team.
Email integration must allow emails and attachments to be saved from Outlook by simple drag and drop. Saved emails must be available in the same case files, with captured email properties like received date, message id, and sender details. Emails saved in DMS must maintain conversation thread.
Inviting internal and external users must configured by team members without the need to involve IT team. Permissions can be set on document or folder level. Client portal must also respect the document permission set by matter team.
Attorney or paralegals must be able to assemble documents based on existing precedents and clauses. The generated documents can be Word or PDF file, which can be further commented, redlined, or shared with other users for collaboration.
Users can bookmark documents, matters, compliance document or folders. The favorites must be synced across all the devices.
Counter parties and clients can sign fee proposal or contracts using digital signature. Digital signature is the acceptable way to effectively collect consent and approvals.
What is the best Document Management Software
PageLightPrime is Cloud based system for law firms to manage documents and emails, integrated with practice management solution. Only platform required by law firms to serve their clients from leads to final invoice. The solution is integrated with Office 365. DMS features can be accessed from Word, Outlook, desktop, and mobile apps like Android and iPhone providing true remote experience for lawyers to work on their case documents.

Document management system is a client matter collaboration workspace, with powerful search capabilities, so documents can be identified by metadata and tags. Governance can be applied to clauses and precedents in the system for effective document automation. Users can assemble documents by answering questions in an interview mode.
PageLightPrime is the only solution that combines Legal CRM, Practice Management, Document Management and Accounting in the same legal technology platform. Workflow solution can be implemented for various industries like Legal (Law office and in house), Finance, and Procurement. Paper documents can be uploaded, and OCR technology enables property extraction and full text search.
Why we need Document Management Software
As law firm matures in its process, an investment must be made on cloud-based document management solution when following conditions causes bottleneck or inefficiency

No single source of truth
Matter files are scattered in multiple places like shared drive, emails, and local file system. Lawyers spend non-billable time finding out documents and may not be working on latest version. Migrate the legacy matter files into legal DMS and tag documents during the import process.
Unorganized folders of case files
Firm started their DMS journey by organizing matter documents in client hierarchy and then departments are created based on practice area resulting in unmanageable file storage with no organizational compliance.
Lack of document metadata
Documents tagged by authors and correctly applied metadata will be document properties, which makes it easier to be identified and searchable. In many cases lawyers want to retrieve a document based on document type, client or even by practice area.
Unified search is required to search documents and emails by full text search or by metadata applied to documents. The search result must be further narrowed down by applying filters like file extension, modified date, or file size
Lack of document automation
Attorneys want to create documents or court forms from matter metadata. Users can save time by assembling contracts or court submission based on precedents or clauses, by answering questions in self-guided questionnaire forms.
No external collaboration workspace or client portal
Users are still sharing documents with counterparties or external attorneys through email and managing versions is time consuming. Client portal allows documents and invoices to be shared with outside users and documents are edited in your environment, so your DMS is always the single source of truth.
Need for digital signature
Wet ink signature process is taking time to track external commitments and digital signature integration like DocuSign can save time. Request signature from legal document system to obtain legally binding signature and store in the case folder.
Advantages of Cloud Document Management Software
Cloud legal document software integrated with case management solution allows law firms to focus on their core service offerings than to run internal IT infrastructure. Data confirms that service availability and new functionality rolled into the DMS solution is more frequent with cloud solution when compared to traditional on-premises installed legacy software. Partners can focus their time on serving the clients than to handle administrative or IT support issues. The following are the advantages of cloud legal solution.

Work from anywhere, anytime and any device
More law firm employees are opting to work remotely and are comfortable with their own machines and mobile devices. Working from office or home will give workers the same kind of functionality to access to matters and documents.
Business continuity and bank grade security is guaranteed when using cloud solution. Cloud solution provides MFA for accessing the application, geographically distributed redundant backups, and end to end encryption on all web traffic. Implementing these in law firm environment will lead to increased cost and maintenance, still be behind cloud deployments. Permission management based on dynamic rules driven by practice areas are available cloud solutions and integrated with directories like Azure AD.
Data loss prevention and right management
Data is encrypted in cloud and in the local storage. Policies can be managed from central location preventing users to connect to insecure network, disabling copying contents to external drive and tracking document printing. Since all the files are encrypted locally, the contents are safe even if laptop is lost.
Access to new functionalities is faster
Cloud solutions rollout new features on monthly basis and is available immediately to your users without the need for internal IT to validate and test the solution. For installed services, every new release must go through change management increasing the time and cost to avail the latest features.
Integrate with other online business solutions
Modern solution need integration with various LOB applications like Outlook, Word, digital signature, and legal CRM. Cloud solutions provide integration framework to exchange data securely with external vendors.
Cloud solutions can grow with your firm with ability to add users or storage done by power users with few simple clicks. No planning or downtime is required to increase the capacity of the document systems.