Practical uses of legal document automation software
Benefits of legal document assembly and automation for law firms and in-house general counsels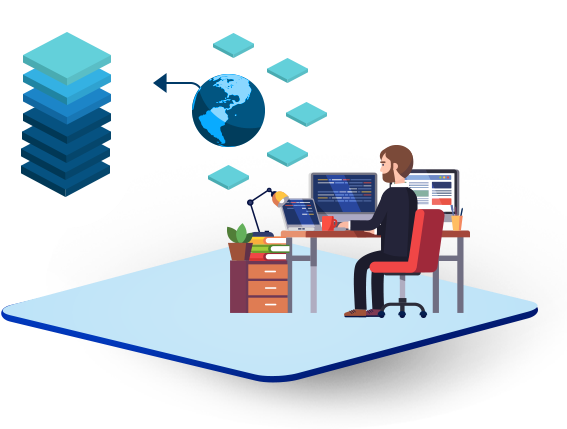 Written by Knowledge Team, posted on April 30, 2022
Lawyers and business managers looking to increase productivity can start with automating manual tasks like legal research and drafting documents. Beyond improved efficiencies by reducing redundancies, there are other advantages the firms can realize when implementing assembly software. The legal technology solution can be extended to provide knowledge management and applying governance to contents created.
What is Document Automation
Software program that generates documents based on one of more of the following: business rules, precedents, and compliance requirements. Documents can be routed through approval workflow based on rules and eliminating the needs for time consuming manual reminders and follow-ups.
Which industry needs Document Automation
Any industry that relies on paper-based transactions for conducting its daily business must implement Document Assembly as SOP. The functionality must not be limited only to legal departments but also to entire business users who are in-charge of document generation. Automation is used successfully in the following industries.

Legal
Financial services
Manufacturing
Departments like Human resources, In-house counsels, Finance and Supply chain can be low hanging fruits to start the digital transformation journey in any organization.
Document Automation – How to get started
Existing legal documents can be used to create document templates by reviewing the precedents used in different use cases by all the practice areas. Contracts, agreements, sale deeds and employment contracts be reviewed, and process driven practices can be implemented as automation workflow.
Workflow need not be limited to internal collaboration but extended to counter parties or clients. They can be invited to coauthor during document review and approval. Eliminating the need for working on multiple document versions.
Benefits of Document Automation

Modern law firms can expect the following improvements with the adoption of legal technology
Self Service
Business unit (BU) managers can draft their own contracts without waiting for legal departments to review standard agreements and send to partners outside the company for negotiation.
Increased efficiency
Simple contracts like NDA and MSG to corporate records like Shareholder agreements involving complex precedents can be created in fraction of time.
Reduced likelihood of errors
Accuracy and consistency can be achieved using the automation software. Previous methods of creating documents with copy-paste will lead to manual errors like failure to change the clauses or including wrong precedents.
Knowledge Management
Adding agreement sections to clause banks will develop knowledge base which can be used to train incoming lawyers to create faster contracts.
Increased billable hours
Lawyers can spend less time in creating documents and more time in other matters activities.
Deliver client expectations
Tech savvy clients expect more from law firms and automation can offer outsourced legal services for clients to create legal documents based on templates managed by law firms. Clients can create documents on demand and consult lawyers if bespoke contracts are needed.
Improved end-user experience
Collect data for document from counter parties by sending link to fillable forms which will populate the documents generated. Documents to be reviewed can be shared with secure link avoiding email attachments. Tracking edits in multiple versions of documents is time consuming which must be avoided.
Security
Data storied in cloud are intrinsically secure, HIPAA and SOC2 compliant. Rights management protects by encrypting the data locally. Team members can selectively invite users to view or edit contents without involving IT administrators
PageLightPrime Legal Document Automation Platform
Document assembly solution integrated with Legal Document Management Solution helps law firm to be targeted and strategic. Templates can be created by power users without coding experience from word document with simple drag and drop. Matter, Contract or Contact data from legal practice management solution can be mashed to generate documents. Additional data can be obtained from end users through serious of questions in interview format. Single or multiple documents can be generated and shared with internal and external users for further collaboration.

PageLightPrime document assembly software can integrate with CRM, ERP or other LOB applications to lookup master data required for document generation. Knowledge users can generate reports to understand usage of clauses in different contract and document types, so the contents can be further refined, and governance be applied.
Documents generated are stored in Contract or Matter filed in Legal DMS with bank grade security for contents. Contents in PageLightPrime DMS can be synced locally and all the automation features can be accessed from Office and Outlook. Forms, Documents, Agreements, and Quotations can be assembled with starter templates. Redline deductions and version comparison can help lawyers to track changes and identify outliners during negotiations.
Legal document automation was developed to save lawyers time and must be extended to any departments which deal with template-based documents requiring workflow to implement business rules. Automation software is expected to be available in law offices like other office applications for contract related activities like drafting, vendor onboarding (requiring NDA to be signed) and report compliance on period basis. Automation platform can be used to build no code legal workflow solutions like GDPR compliance validation, new employee hire and risk reporting. Application can be accessed from mobile devices and contents commented by subject matter experts. Solution is an agile way to build reusable knowledge with continuous feedback mechanism to improve content quality.